This post contains affiliate links for books.
Back in February, I attended a workshop about the Reading Powers as defined and written about by Adrienne Gear.
Series:
I've been VERY slowly introducing this in my classroom as I become more comfortable with it. Last week we finally went beyond just talking about our connections to WRITING about our connections!
I made this large mock-up of a page in
the book
and plan on eventually laminating a permanent copy when we have laminate again at school so I can wipe away the old connection and start anew.
I walked the students through two different books making connections and then filling out my connections. We did one on each of two days. One day I took I am Sharing by Mercer Mayer and made a connection between Little Critter offering his sister the drippy ends of his ice cream to my daughter doing the same to me with a licked by our puppy half eaten banana, yum...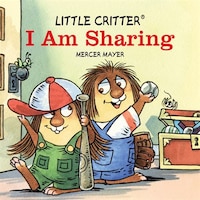 The next day I took a book from our
Turtle Island Voices Collection: Beaver and Porcupine
. I made connections to how they were friends and spend a lot of time together, and I spend a lot of time talking to my friends. I could have also connected to how they live in different homes and my friends don't live in our community, but this worked for my kids!
After our second example with my connections, I read a new story, this time Mrs. Wishy-Washy Day, and made suggestions of a ton of different connections they could make. I chose this specifically because they should ALL be able to connect to one of these things:
1. Hiding from someone.
2. Hiding from Your mom when she calls you in.
3. Not wanting a bath.
4. Trying to give an animal a bath.
5. Falling into a body of water (tub, puddle, lake, etc)


A cow hid/ This is me hiding
She fell in the bath/ I fell in the puddle
Wishy tried to bathe the cow/Mom tried to bathe me
She fell in the tub/ I fell in the sink
How do you teach connections?
***********************************************************
If you would like me to review other books for kids please leave a comment. It must be useful to either teachers or parents of children age 4 to grade 2.
Want to find awesome resources for your Early Childhood Education classroom?
Visit
Reading With Mrs. D on Teachers Pay Teachers
Facebook
Twitter
Pinterest
Today's featured resource:
Help support Reading With Mrs. D and our family. Join
Swagbucks
and we can both earn money to spend on our kids!